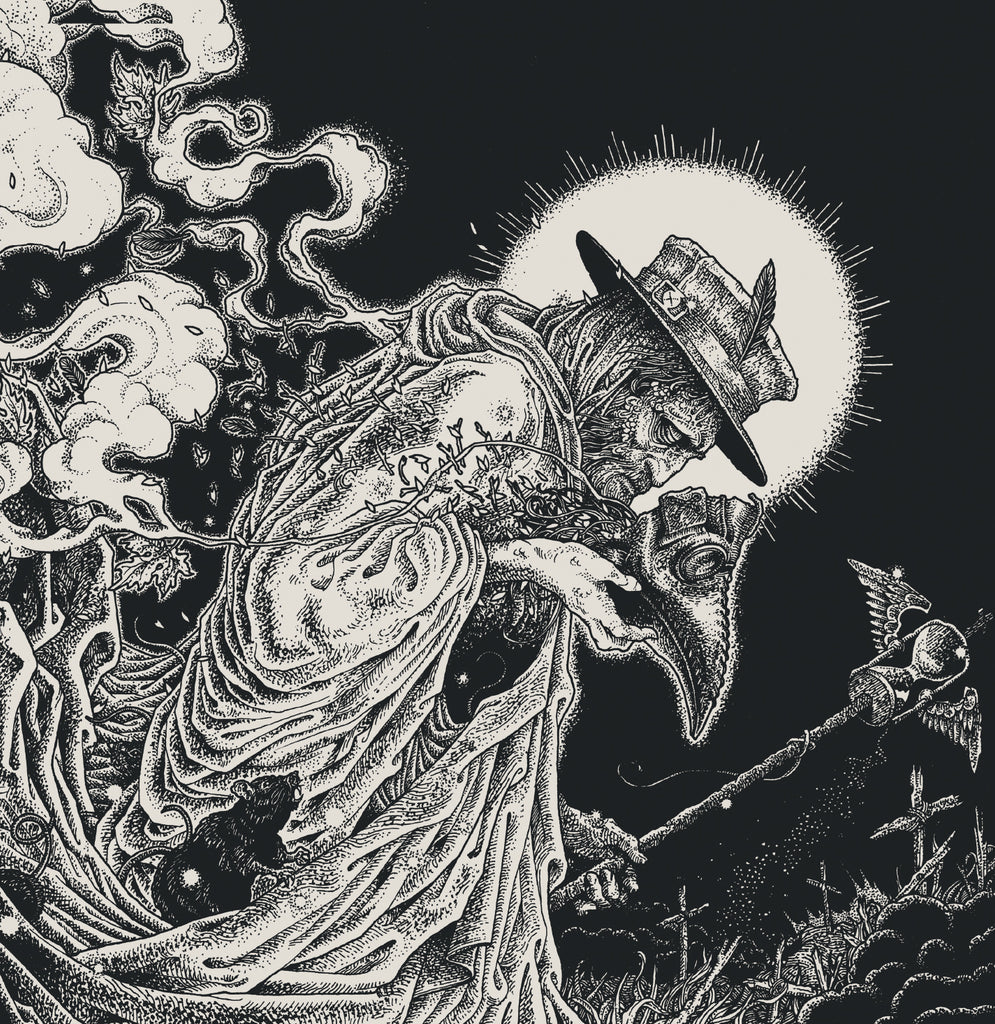 The Infernal Sea - The Great Mortality - CD (Tour Edition)
Lyrically 'The Great Mortality' delves into the dark and macabre history of the Black Death that swept across Europe from 1348 onward. Each track explores the sadistic nature of mankind during this time of despair and the violent acts and atrocities they committed to their fellow man. The lyrics also explore the control that the Church had over the people and how they imposed fear that the plague was God's wrath.
The cover depicts a lone Plague doctor who has contracted the disease and therefore pushing forth the notion that there is no hope and that all mankind is doomed.
Beautifully Illustrated by the very talented Richey Beckett, he has captured the sombre tone of the record and it compliments the bleak songs we have composed.

Limited Edition Tour Edition with Bonus Track
---
---
More from this collection