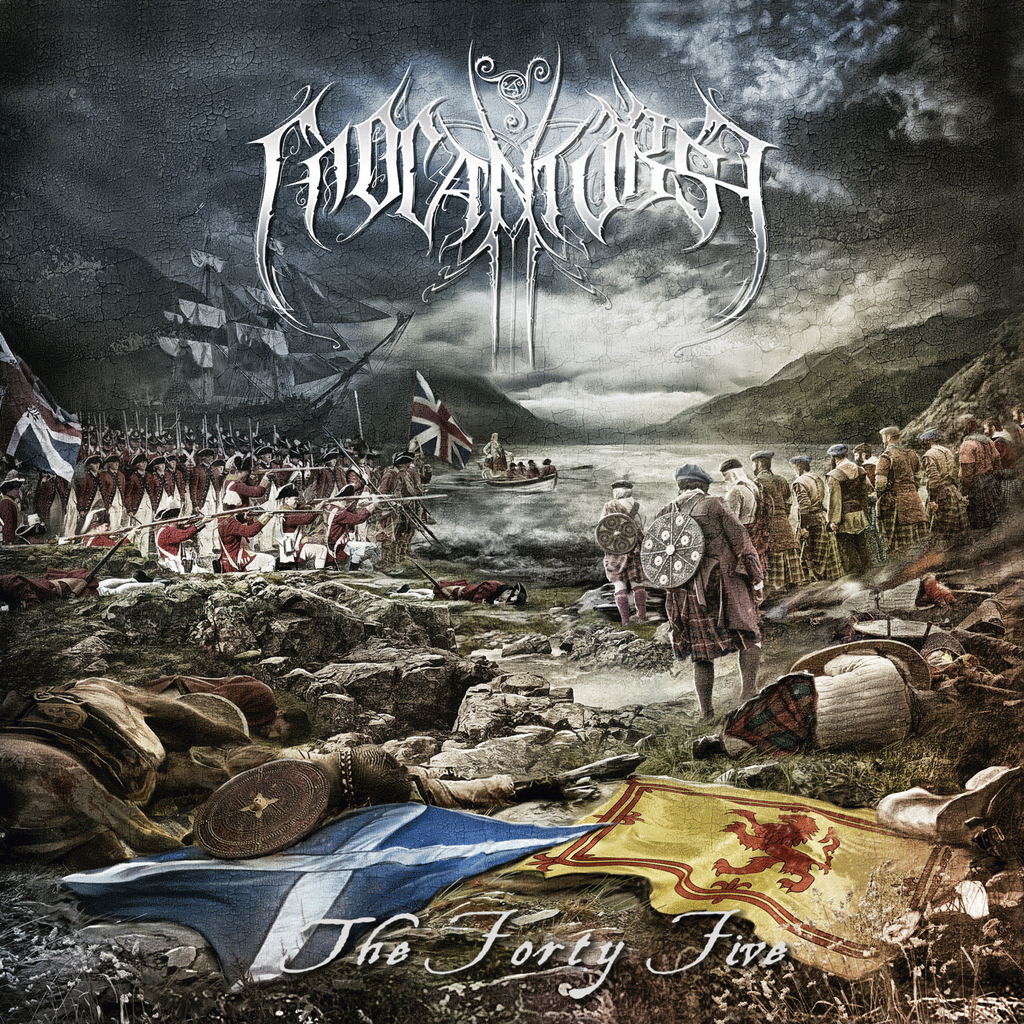 Cnoc An Tursa - The Forty Five - CD
Considering Scotland's own rich, battle-studded history and glorious scenery, you wouldn't expect the tide of 'Heritage black metal' to be confined to the south of Hadrian's Wall. Former labelmates of Winterfylleth, Cnoc An Tursa – Gaelic for 'Hill of the Standing Stone' – have been using their Falkirk home as the source of sweeping grandeur associated with the movement for a decade now, and their 2013 debut album, The Giants Of Auld (Candlelight Records), was a stirring take on symphonic folk and black metal, bringing in strong Gaelic influences but reaching for the epic through sheer muscle and powerful, mid-paced grooves rather than overdoing the bombast.

Now the five-piece are returning to the fray with a new, album The Forty Five, due on February 17 via Apocalyptic Witchcraft and based around the Jacobite Uprising in 1745, waged by Charles Edward Stuart, better known as Bonnie Prince Charlie, to wrest the British throne from George II.
Limited to 500 copies 
---
---
More from this collection