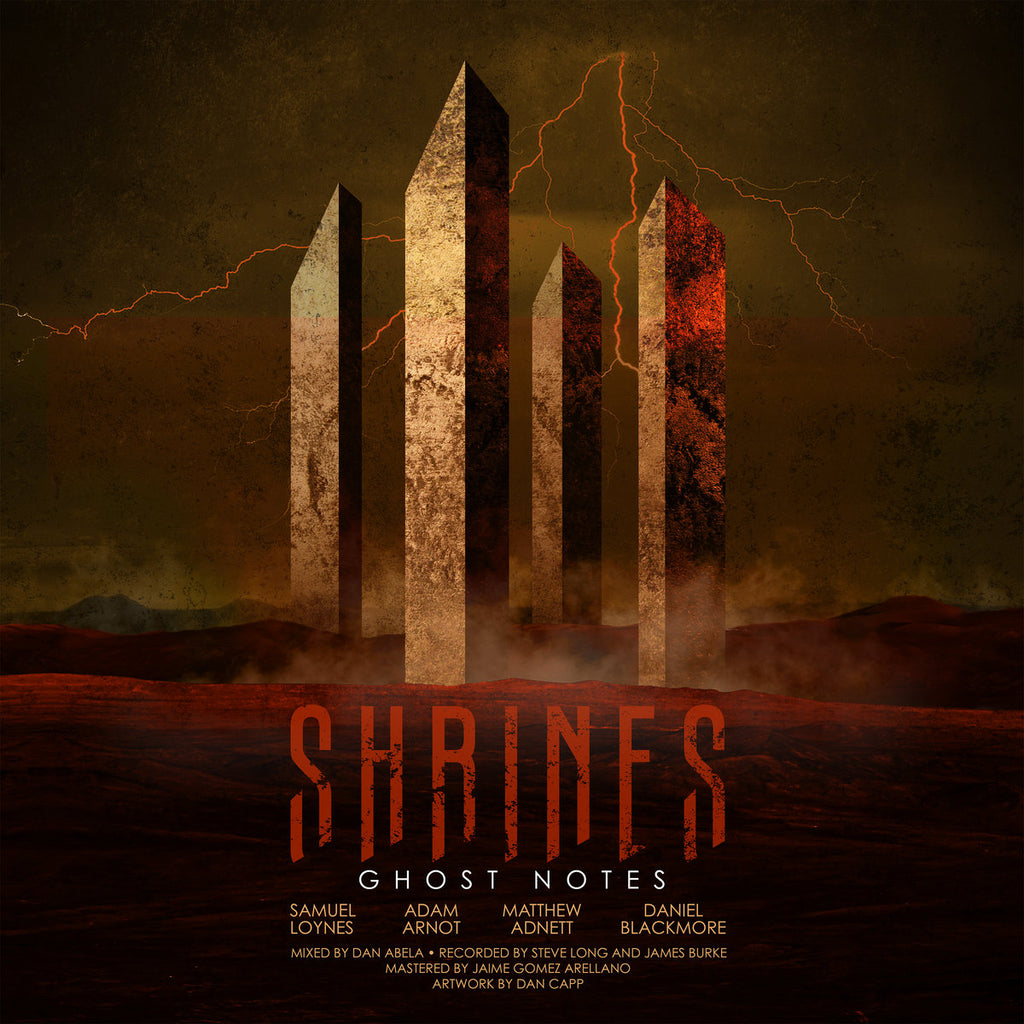 Shrines - Ghost Notes - Cassette
After a 3 year long hiatus London's heaviest post punk outfit SHRINES return with new EP "Ghost Notes".
The 4-track strong EP which is the follow up to SHRINES' 2015 self-titled full length debut sees the band push into a new more post punk direction yet maintaining a similar sense of melancholy.
"Ghost Notes" was recorded by Steve Long & James Burke, mixed by Dan Abela and mastered by Jaime Gomez Arellano at Orgone Studios and is scheduled for a 26TH March 2021 release via Apocalyptic Witchcraft Recordings.
Vocalist & guitarist Samuel J Loynes comments:
"It has been sometime in the making but we are pleased for our "Ghost Notes" EP to see the light of day, even during this strange and restrictive time. Perhaps it can serve to hit the ears of those that need it and provide a positive moment during our collective time of reflection and uncertainty.
We have pushed the band in a new direction that has yielded 4 songs, which stand alone yet come together here. We have maintained a sense of melancholy, but built new sonic tones of strength through experience."
---
---
More from this collection